Design Philosophy Tee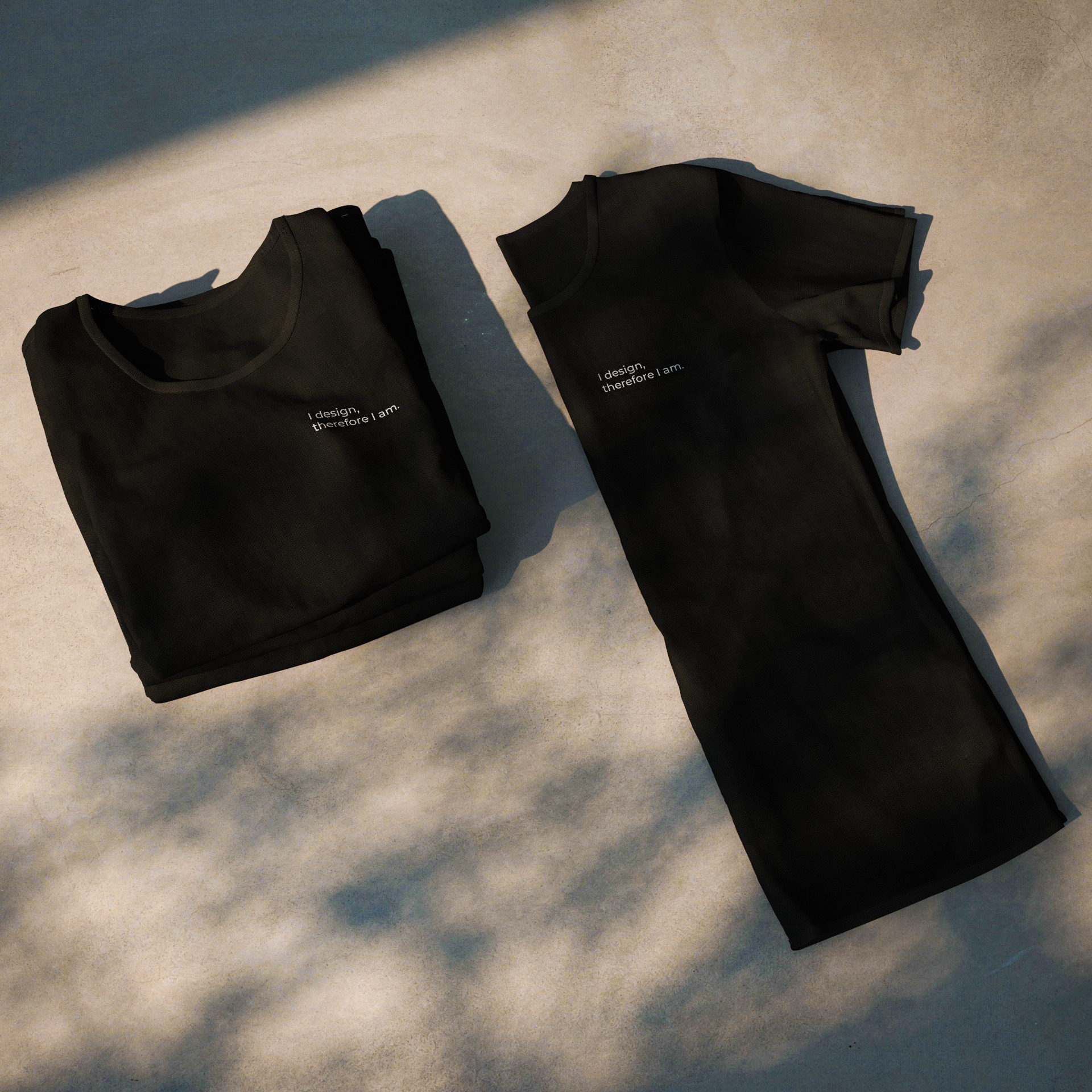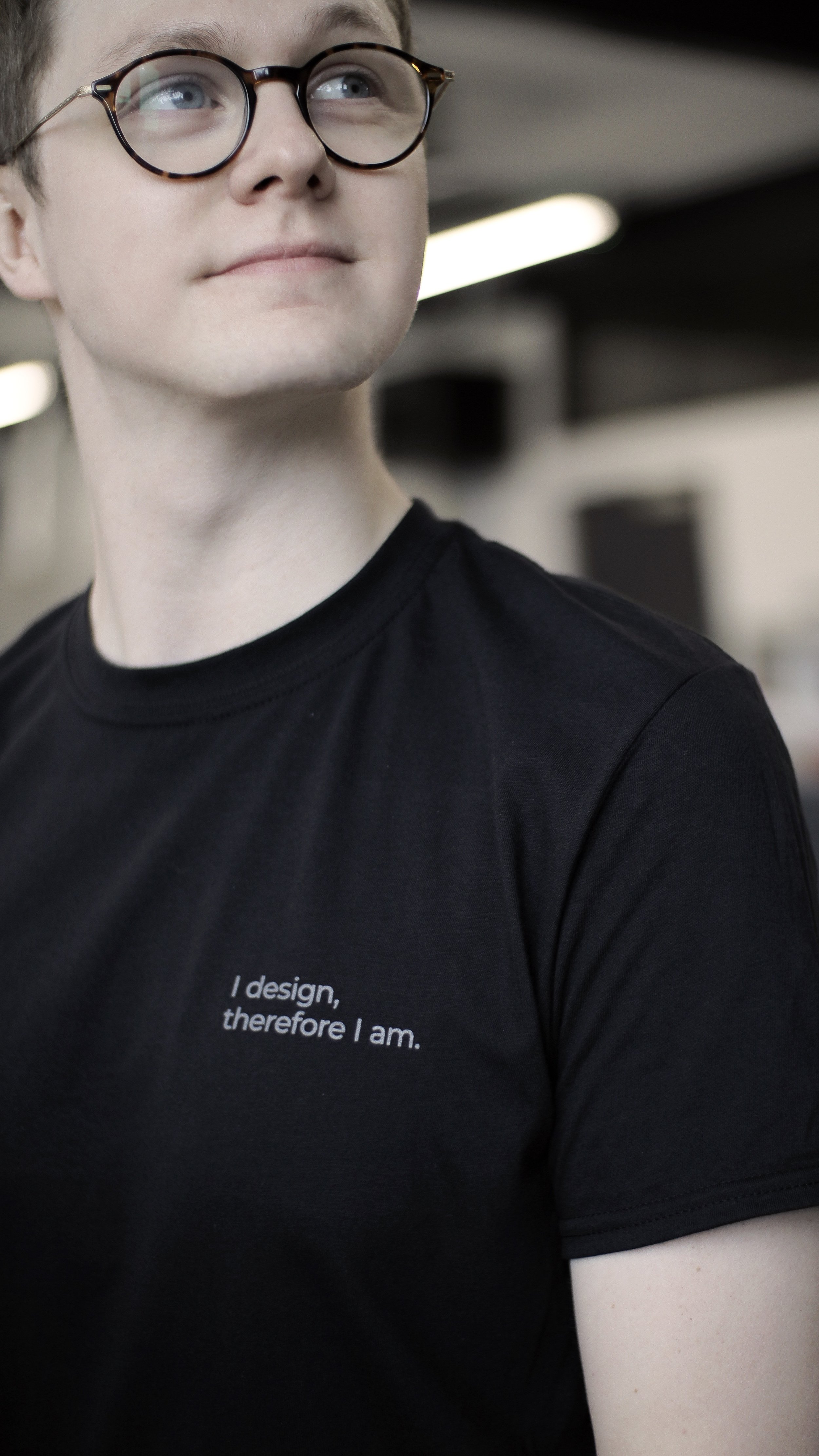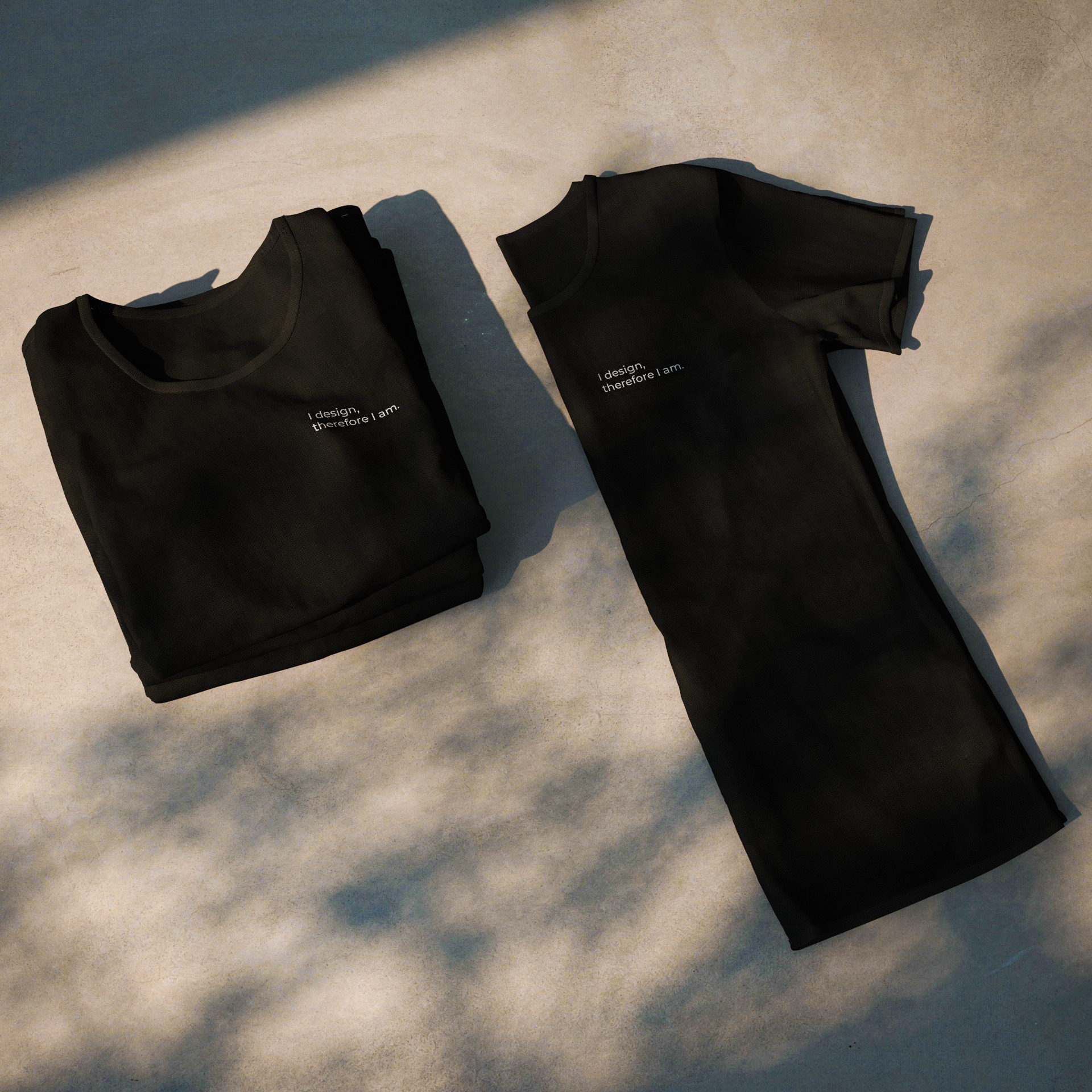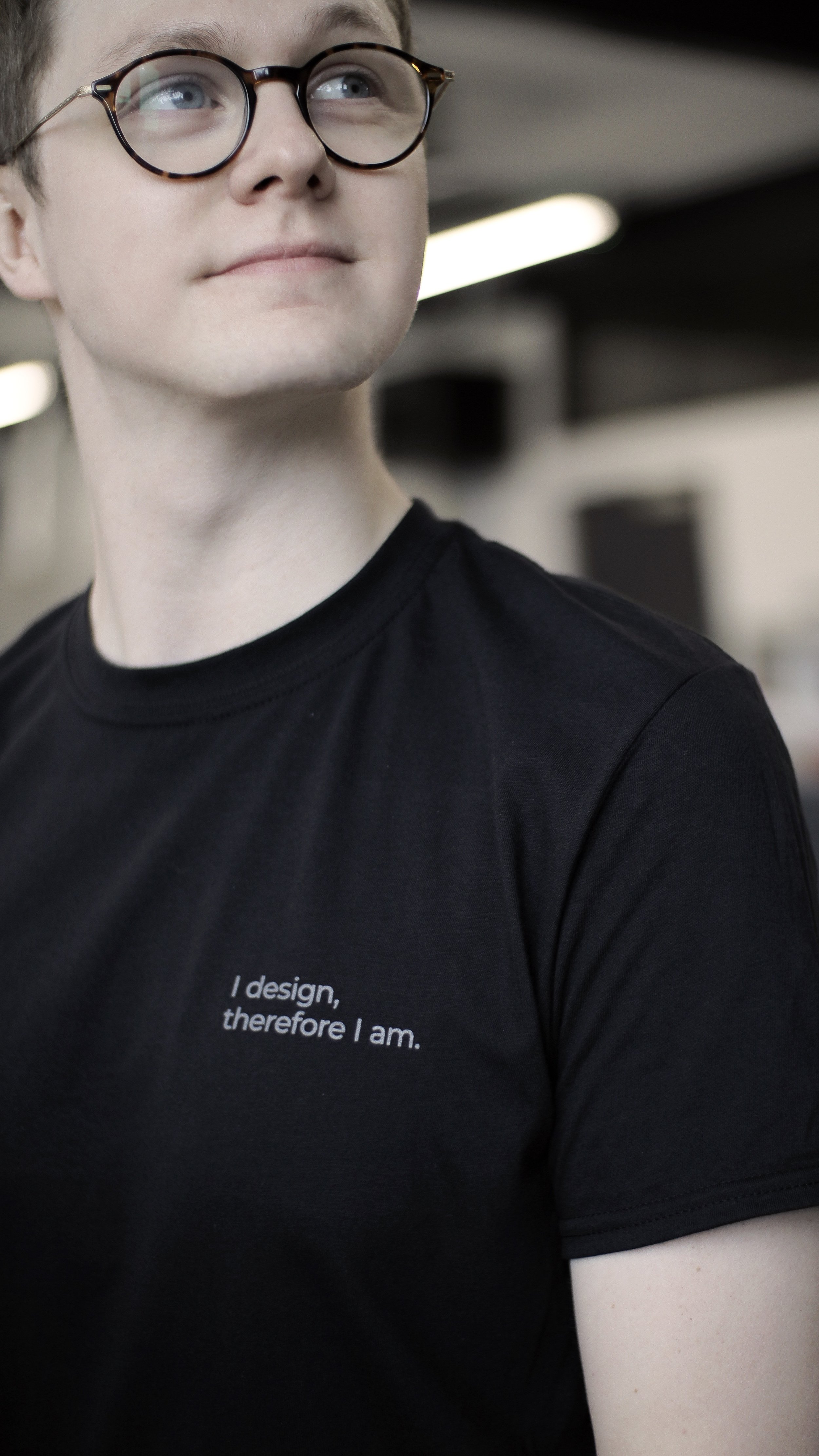 Design Philosophy Tee
Cogito, ergo sum is a Latin philosophical proposition by René Descartes usually translated into English as "I think, therefore I am"… the idea that I must exist, because I am thinking this thought.
The latin equivalent for designers is "Volo ergo sum".
"I design, therefore I am."
Grey text on black. Montserrat. Optical kerning. Narrow leading. Soft style t-shirt with hard-wearing screen printed design.